Find any word you want quickly and easily.
Instead of using your mouse to navigate to the Find command, click Ctrl + F to either open the window in older versions of Word, or move the cursor automatically to the Search in Document menu that always appears in the toolbar in newer versions.
Ctrl + F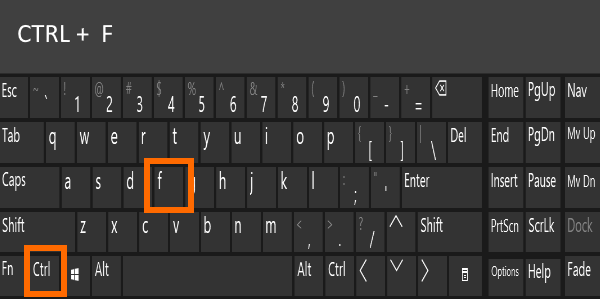 Find command
BONUS TIP: Click the drop-down arrow on the Find menu's magnifying glass and click Replace to automatically replace a certain word or phrase with a different word or phrase you specify.